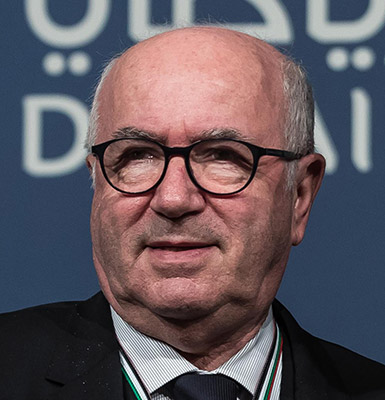 Italian Football Federation President
Carlo Tavecchio is an Italian politician, sports executive, and administrator, who has been serving as President of the Italian Football Federation since 11 August 2014.
During his mandate he has sought to internationalise the federation, focussing on relations with other football bodies. He favours progress and technology and has already studied, at the head of the Amateur Football League (from 1999), the development of synthetic pitches and the Italian President has put himself at the service of FIFA as a promoter of video replays for referees and to promote experimentation with Video Assistant Referees, using his own referees and the main national football tournaments.