Mike Farnan
International sports marketing expert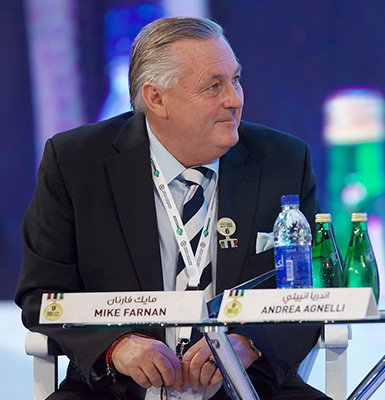 Mike Farnan is a leading figure in International sports marketing, he has over two decades of experience operating at the highest level.
In late 90s, he spearheaded the commercial success of Manchester United and was instrumental in the commercial advancement of the Jordan Formula 1 team.
Formerly managing director of Manchester United International, a division set up to grow the brand in Asia, the Middle East and Oceania regions, Mike oversaw hugely successful merchandising growth and was responsible for Manchester United opening retail stores and "Red Cafes" across these regions.
Formerly international and national marketing director of Sunderland AFC. He was driving the development of the club's commercial and sponsorship divisions increasing brand awareness and revenue streams in both the UK and overseas territories.
He has also held similar senior roles with Italian Serie A club AC Parma and La Liga outfit Atlético Madrid, creating revenue streams via international sponsorship, international tours and merchandise.
More recently he has spearheaded RedStrike Marketing, representing leading brands that invest in sport.