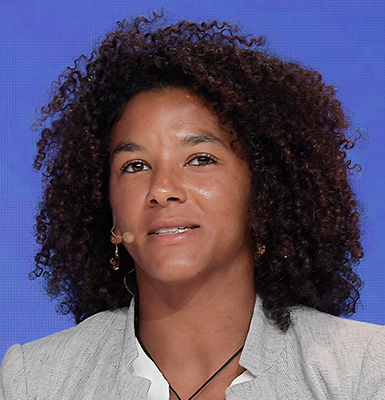 Juventus FC & Italian National Team Player
Sara Gama is an Italian defender who plays for Juventus of the Italian Serie A.
As the captain of the female national team she is often compared to Giorgio Chiellini for the fact that they both are considered the heart of their team's defense, wear the No. 3 jersey for both club and country and that they are very down-to-earth and quiet leaders.
Sara Gama is Italy's most-capped active player who helped to create a new era of Italian women's football.
Thanks to her persistence and role in Italian football, Serie A Femminile has created a better domestic product which led to a fantastic first-time appearance during the Women's World Cup earlier this year.