Cristiano Ronaldo
Player of the Century 2001-2020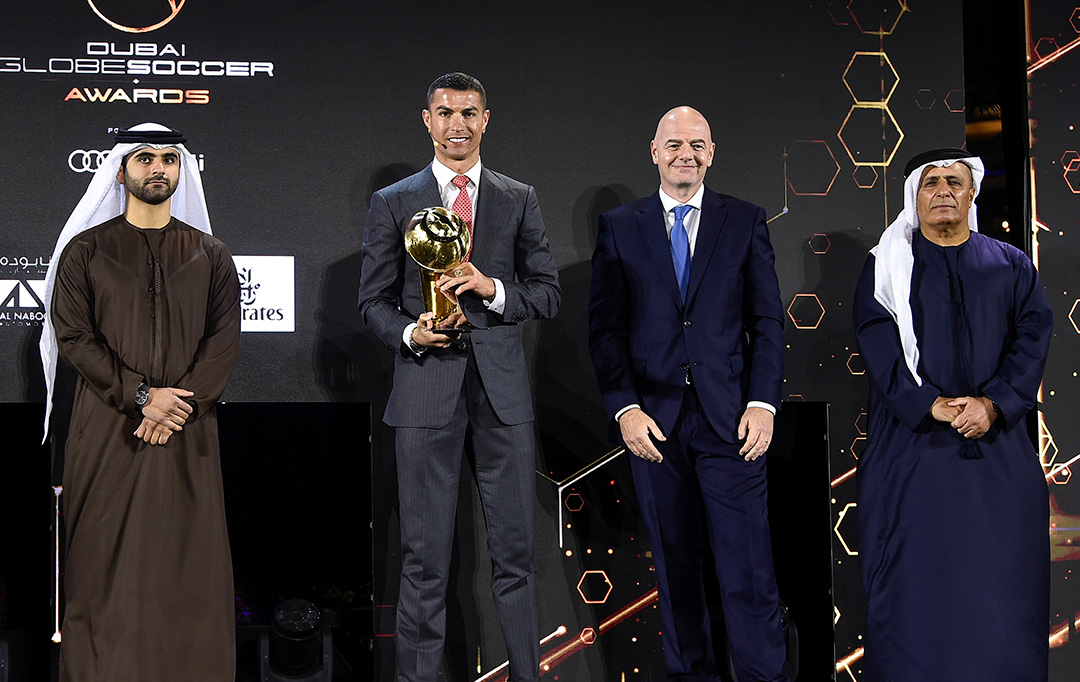 Awarded by: His Highness Sheikh Mansoor bin Mohammed bin Rashid Al Maktoum, Chairman of the Dubai Sports Council.
Ronaldo's incredible record speaks for itself – the clubs he has played for and the victories he has had with teams like Manchester United – three Premier League Cups, one FA Cup, two League Cups, an English Super Cup, a Champions League and a Club World Cup. Added to this is his great success at Real Madrid – two Spanish championships, two King's Cups, two Spanish Super Cups, four Champions League Cups, three Club World Cups and two UEFA Super Cups. And as if that wasn't enough there are also his great triumphs with Juventus – two Championships and an Italian Super Cup, and with Portugal, which Cristiano had never won trophies with before, but then managed to help win the European Championship in 2016 and the Nations League during the 2018-2019 season.
The individual trophies Ronaldo has won also testify to his exceptional talents – among many others he has won the Golden Ball five times, the Golden Boot four times, and no fewer than eleven Globe Soccer Awards – he is also known for his impressive record in three of the most competitive European Championships, the Premier League, la Liga and Serie A.