Antonio Conte
Italian National Team Manager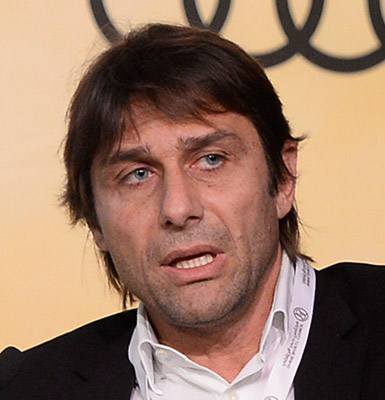 He is an Italian football manager and former football player.
From 1991 he played for F.C. Juventus until he stopped in 2004. Conte became one of the most decorated and influential players in Juventus'' history.
He played for the Italian national team and took part in the 1994 FIFA World Cup and the 2000 UEFA European Championship.
After being manager of Arezzo and Bari, on 21 September 2009, he joined the Serie A as Atalanta's coach. The following season, after resigning from Atalanta, he was announced as the new head coach of Siena, and he successfully led the team to promotion for the 2011-2012 Serie A Championship.
Finally, on 22 May 2011 Conte was appointed new head football manager by Juventus sporting director Giuseppe Marotta, winning three Serie A titles and two Supercoppa Italiana in the three following seasons (finishing the 2012-2013 championship unbeaten). In 2013 he pulverized all records in Serie A with 102 points. In 2013 he received the Globe Soccer Award.
Since 2014 Conte has been the head coach of the Italian national team.