Fabio Capello
Former England National Team Coach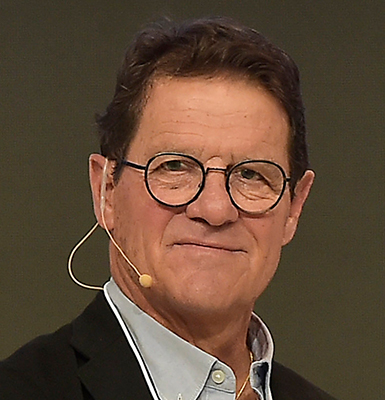 Fabio Capello is an Italian manager and a former professional footballer who, on an international level played for the Italy National team and was the head coach of the Russia and England National team.
On a club level, he has won a major league championship in nine of his 16 seasons as a coach. Considered to be one of the greatest and most successful football managers of all time, Capello has been described as being a "pragmatic" coach, and is known for his tactical versatility and ability to adapt his formations to tactical systems which best suit his players.
Nicknamed Don Fabio by the Spanish media, he has drawn praise for his success, tactical awareness, and effectiveness as a manager and is regarded as one of the greatest managers of all time as he won trophies with almost every club he coached.