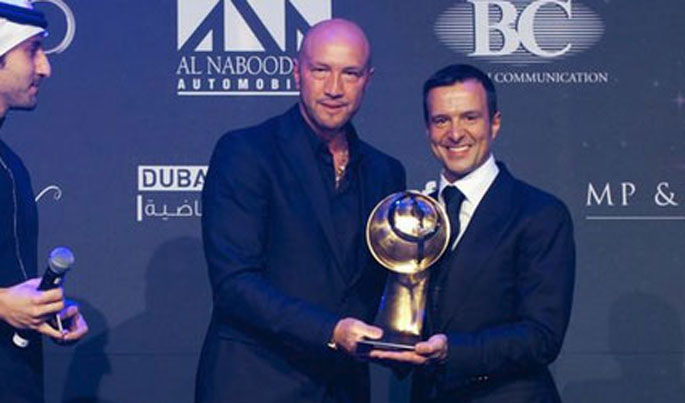 AWARD:
Best Agent of the Year
AWARDED BY:
Walter Zenga (head coach for Al Nasr SC)
MOTIVATION
There are a few people able to win for three times the gold ball, but since tonight, we should take more confidence with another world guinness. Since the Best agent of the year has been instituted, which means three years ago, this prize went always to the same agent, Jorge Mendes. We remember very well Mourinho's words in the occasion of the first edition: "There's nothing we can say, if Globe Soccer is something serious, there is only one person who can win the Best agent of the year Award and it's Jorge Mendes". We can confirm him that this prize is so serious that Jorge Mendes has won it three times.